What is the gluing machine ?
Date: 10/8/2020 11:11:00 AM Click: 376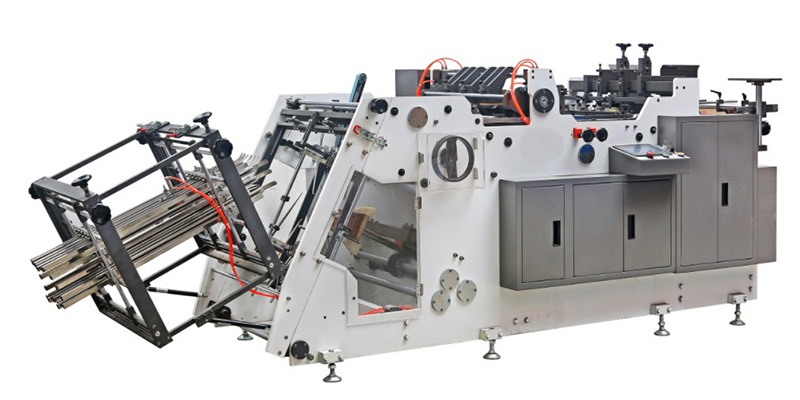 Glue machine, one of the auxiliary equipment for carton production, is mainly used to complete the gluing process in the process of printing and die-cutting the cardboard into the synthetic carton. Many companies need to use a gluing machine in their production. The following 258 platform editor will talk about what is the gluing machine? The operating process of the gluing machine.
The gluing machine is different from the manual gluing process. It has the following advantages: glue saving, environmental protection, and no waste; anti-entanglement device to prevent hands and work objects from being caught in the glue tank and roller; glue thickness and width , The speed can be adjusted according to customer requirements; the glue is uniform, no glue dripping, no glue leakage, and glue breaking quickly and neatly; built-in time control device, accurate and automatic glue breaking.
The gluing machine is used in the steering wheel of the car, the jacket and the round material; the super glue automatic circulation device and the sealing glue storage device; the glue amount can be adjusted at will, and the speed can be adjusted; the down-mounted glue mechanism can ensure the uniform and moderate glue . The gluing machine is easy to operate and reliable in performance.
Company Profile
China Forbona Group Litimed is a company who mainly manufacture cotton swab machines,company has been specially committed to develop and manufacture automatic machine since it is established. We always adhere to the implement of the "integrity, innovation, communication" for business purposes, also regard "technical services" as the spirit of the Founding of the community, and form a complete set of design, manufacture, installation, commissioning, training, maintenance of one-stop service system.
Email: sales@forbona.com
Tel:+86-577-65513216
Phone:+86-18067766882