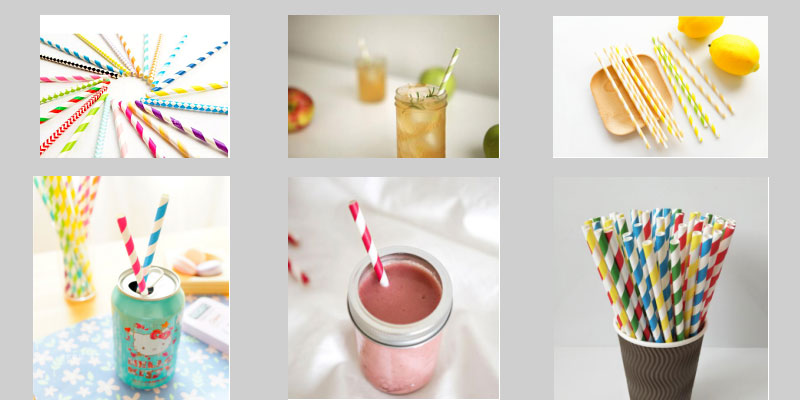 Description:
1.The machine has 5 parts:paper feeder,glue feeder,winding unit,cutting unit,gather/collector unit.
2.It use for produce 5--12mm diameter paper straw(different diameter need through change machine parts,the length of straw it's adjustable).
3. The machine is controlled by schneider PLC. And the cutting unit adopts schneider servo motor to control the multi-knife cutting system,the servo motor synchronous tracking cutting,higher precision,time-saving and efficient.
4. The fuselage and main accessories are made of stainless steel to ensure product hygiene and environmental protection.
Main Technology parameter:
AC-12 High speed paper drinking straw making machine
AC-12G High speed paper drinking straw making machine
Item
Parameters

Item
Parameters
Paper layers
3 layers
Paper layers
3 layers
Diameter
6mm-16mm
Diameter
5mm-12mm
Thickness
0.5-2mm
Thickness
0.5-2mm
Stable Speed
30-40m/min
Stable Speed
60-70m/min
Cutting Mode
Multi-Cutiing
Cutting Mode
Multi-Cutiing
Cutting System
Tracked by Servo Motor,On-line Multi-Cutting
Cutting System
Tracked by Servo Motor,On-line Multi-Cutting
Gluing Mode
Single or double side
Gluing Mode
Single or double side
Single or double side
380V Three-Phase 50Hz
Single or double side
380V Three-Phase 50Hz
Staff Required
1-2
Staff Required
1
Weight
1300kg
Weight
1600kg
Operation Area
100000*4000mm
Operation Area
9000*5000mm
Configuration list:
AC-12 Electrical configuration list:
AC-12G Electrical configuration list:
No.
Name
Spec
Qty
Brand
No.
Name
Spec
Qty
Brand
1
Motion Controller
SMC304
1
Leadshine
1
Motion Controller
SMC304
1
Leadshine
2
Frequency Changer
ATV310HU40N4A
1
Schneider
2
Frequency Changer
ATV310HU40N4A
1
Schneider
3
Touch Screen
HMIGXU3500
1
Schneider
3
Touch Screen
HMIGXU3500
1
Schneider
4
Encoder
2000p/R E6B2-CWZ6C
1
OMRON
4
Encoder
2000p/R E6B2-CWZ6C
1
OMRON
5
Servo Motor
1.5KW
1
Schneider
5
Servo Motor
1.5KW
1
Schneider
6
Air Cylinder
MALJ32*20-20
5
Airtec
6
Air Cylinder
MALJ32*20-20
5
Airtec
Configuration list:
Machine pictures:
1、Paper feeder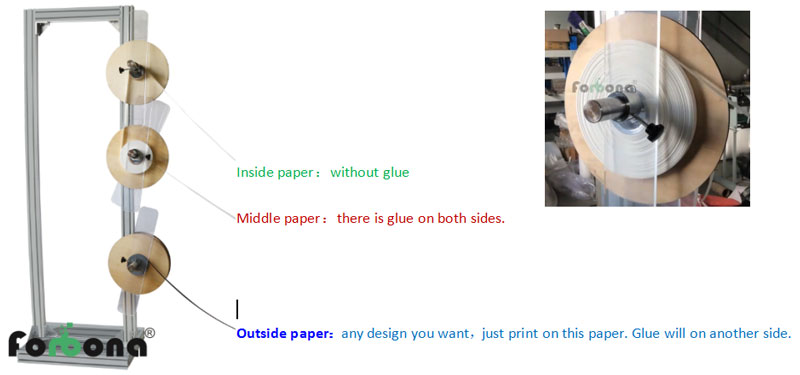 2.Glue unit: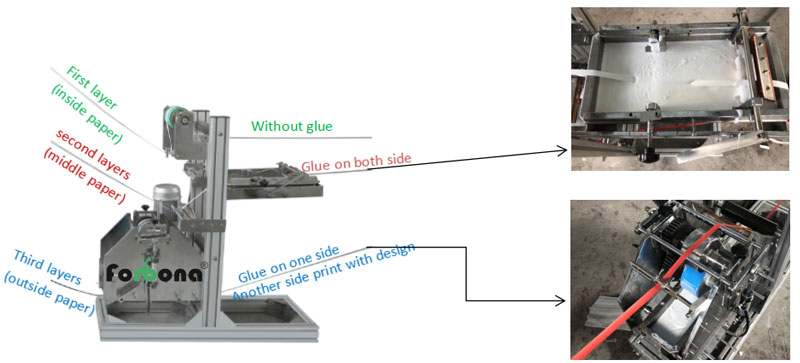 3. Winding unit:

4. Cutting unit: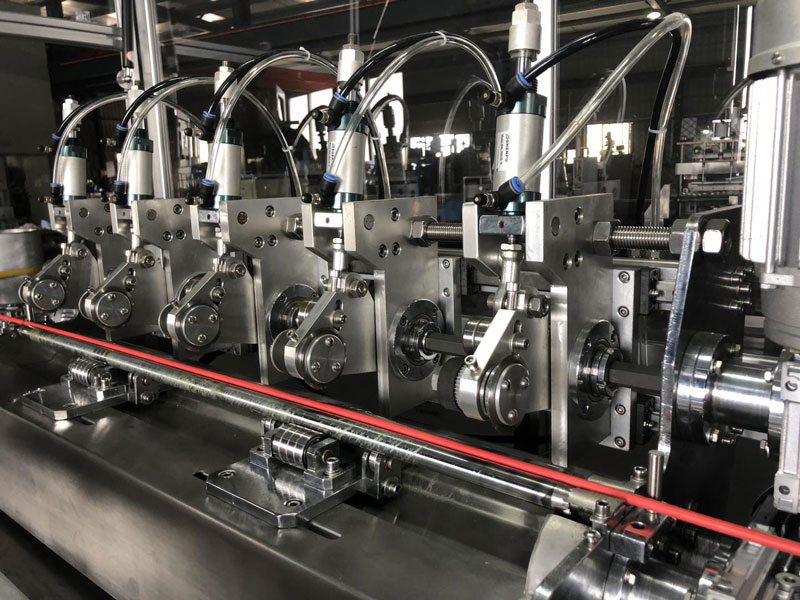 5. Gather/Collector unit:

Details information of material:
paper information.:Max.diameter of roll on machine 600mm
name: white kraft paper
for diameter 5--8mm straw:
the inner paper: width 13.7mm、weight: 120 gram / square meter
the second paper: width 14.2mm、weight: 120 gram / square meter
the third paper: width15mm、weight:60 gram / square meter
for diameter 10 -- 12mm straw:
the inner paper: width 16.7mm、weight:120 gram / square meter
the second paper: width 17mm、weight:120 gram / square meter
the third paper: width18mm、weight:60 gram / square meter
one piece of straw about 2.6gram (included the glue weight)
glue information:
10% PVA
40% PVAC
50% Water