Cotton swab machine supplier
Date: 8/22/2019 5:05:00 PM Click: 869
China Forbona Group Litimed is a company who mainly manufacture cotton swab machines,company has been specially committed to develop and manufacture automatic machine since it is established. We always adhere to the implement of the "integrity, innovation, communication" for business purposes, also regard "technical services" as the spirit of the Founding of the community, and form a complete set of design, manufacture, installation, commissioning, training, maintenance of one-stop service system.
Our Company has established good relationship with many well-known brand enterprises to be partnerships, company gradually formed a strong talent, technology and brand. And registered in the United Kingdom (China Forbona Group Limited) easy to open up overseas markets, machines exported to: South Africa, India, Indonesia, Vietnam, Thailand, Brazil, Iran, Pakistan, Egypt, Mexico and other countries.
Our company has a vibrant comprehensive technical team, has three senior engineers with strong technical strength to provide you the most professional technical support and services.
Phone: 0577-65513216
Mobile: 18067766882
Email: sales@forbona.com
product description
FBN-2TH High-speed automatic cotton swab Making machine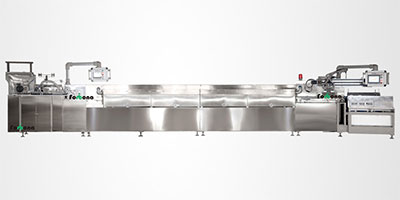 All of our cotton swab machine are including making,drying and packing in one machine.
Feature:
mould: high-precision stainless steel material. average service life up to 8--10 years.
Electrical parts: high quality brand,Stable and durable. see below chart.
Surface: high quality stainless steel. Beautiful and easy to clean.
Operation panel: high quality and modern design. Easy to operate.
Product Parameters
| | |
| --- | --- |
| Model | FBN-2TH |
| Max.Speed | 2000pcs/min |
| Damageable parts | 1.Notch heating tube 2.Belt spring 3. Brush 4.Glue tube |
| Power supply | 380V 3Phase 50hz (220V 3Phase 60HZ customizable) |
| Drying type | closed type drying oven,economical and effective |
| Power consumption | 13.5kw/hour |
| Suitable cotton sliver | 1.5gram per meter |
| Suitable stick szie | Length:70mm(±2); Diameter:2.0 --2.5mm |
| Type of cotton swab | Single head、Double head |
| Suitable stick | Plastic、Paper、Wooden、Bamboo |
| Manner of packing | Bag、Round can、Square box and so on |
| Machine size | 9.0 * 1 * 1.7 meter |
| Machine weight | 2100KG |
FBN-01 Cotton Swab Making Machine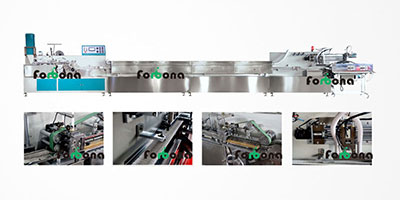 This machine is one step finishing machine,including cotton swab making machine,oven,packing station. The maximun speed can be up to 1200pcs per minute,suit for small and medium-scale enterprises. Machine only need 2-3 person to complete the operation.
The machine has excellent design, excellent configuration, excellent workmanship, exquisite cotton products, economic power and other characteristics, it is the best choice to Substitute old type design machine (large turbines) choice.
Oven internal structure is our latest original design, to ensure that economic power and efficient drying effect, the humidity at zero humidity.
we are the professional manufacturer of cotton swab machine in China.All of our cotton swab machine are including making、drying unit and packing unit in same machine.(a machine include one set mould and one packing unit already)