Briefly understand the production process of cotton swabs
Date: 12/5/2020 4:38:00 PM Click: 281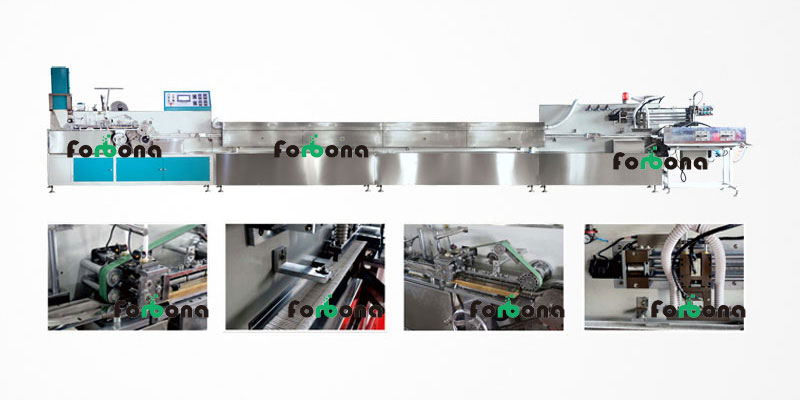 Cotton swabs: also called wipe sticks, purification cotton swabs, sponge swabs and anti-static cotton swabs.
Chinese translation: cotton swab
Cotton swab is a kind of daily necessities with absorbent cotton wrapped around the top of a long shaft made of paper, wood or plastic.
Specifications and types of cotton swabs
The length of an ordinary cotton swab is about 8 cm. (Cm), but some medical cotton swabs are usually about the length of household cotton swabs. Some cotton swabs that use smears and clean the details of machinery are designed so that only one end is wrapped with a cotton ball, and even the long axis is made of wood.
Use of cotton swabs
Usually household cotton swabs are used to apply medicines, cosmetics or to remove ears, and even because of the appearance of cotton swabs, the use rate of ear spoons is getting lower and lower.
Our cotton swab machine is a one-step finishing machine, including cotton swab machine, oven, and packing station. The maximum speed can reach 1200 per minute, suitable for small and medium enterprises. The machine only needs 2-3 people to complete the operation.
---
Company Profile
China Forbona Group Litimed is a company who mainly manufacture cotton swab machines,company has been specially committed to develop and manufacture automatic machine since it is established. We always adhere to the implement of the "integrity, innovation, communication" for business purposes, also regard "technical services" as the spirit of the Founding of the community, and form a complete set of design, manufacture, installation, commissioning, training, maintenance of one-stop service system.
Email: sales@forbona.com
Tel:+86-577-65513216
Phone:+86-18067766882