The development of paper cutter
Date: 7/21/2020 2:49:00 PM Click: 561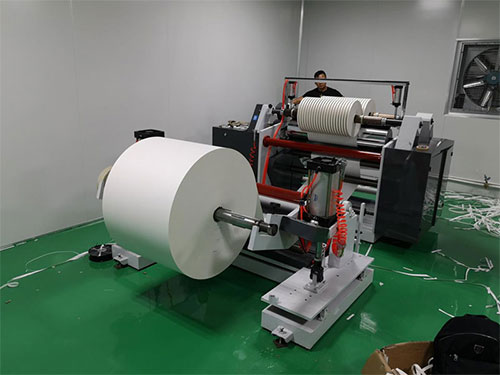 The paper cutter is a traditional product that is used to deal with the paper cutting needs in the later stage of printing. From a mechanical paper cutter to a tape-controlled paper cutter, and then to a computer-assisted cutting system with computer program control, color display, full-image operation guided visual processing and computer-aided cutting, external programming and editing of production data, making production preparation time Shorter, higher cutting precision, lower labor intensity, and safer operation.
The household paper cutting machine consists of toilet paper cutting machine, napkin paper cutting machine, paper pumping paper cutting machine, square paper cutting machine, tray paper cutting machine, paper towel cutting machine, facial tissue paper cutting machine and other paper cutting machinery. . According to different paper products, the corresponding paper cutting machine is different.
The toilet paper cutter refers more to a band saw, which is a band saw cutter used to cut toilet paper rolls. The band saw paper cutting machine is equipped with automatic sharpening and movable platen devices, which can cut the required roll paper according to the required length and width.
Company Profile
China Forbona Group Litimed is a company who mainly manufacture cotton swab machines,company has been specially committed to develop and manufacture automatic machine since it is established. We always adhere to the implement of the "integrity, innovation, communication" for business purposes, also regard "technical services" as the spirit of the Founding of the community, and form a complete set of design, manufacture, installation, commissioning, training, maintenance of one-stop service system.
Email: sales@forbona.com
Tel:+86-577-65513216
Phone:+86-18067766882