The production process of cotton swabs
Date: 7/21/2020 2:33:00 PM Click: 506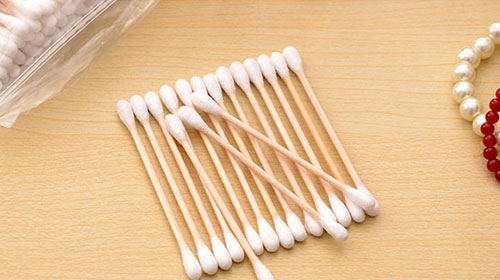 With the gradual improvement of my country's medical and health level, medical cotton swabs, commonly used medical tools, have an irreplaceable position in medical disinfection and sampling. Due to the large demand for medical cotton swabs, the production of medical cotton swabs is also particularly important. The method of manually rolling cotton swabs can no longer meet the increasing demand. In order to improve the production efficiency of medical cotton swabs, cotton swab manufacturing machinery should be used instead of hand-rolled cotton swabs.
The methods and paces used in the production of mechanized medical cotton swabs are more stringent and standardized, which can better ensure the quality of medical cotton swabs. After the medical cotton swab making machine compresses and cuts the strip of cotton, the swab is brought into contact with the swab rod through the swab feeding mechanism, and the cotton is rolled into shape. It can be roughly divided into five steps, namely: cotton feeding, cotton pressing, cotton cutting, swab feeding and cotton rolling.
Feeding cotton is to feed the sliver cotton into the machine in a timely and appropriate amount;
Cotton pressing is to compress the fed strip cotton to prepare for the third step of cutting cotton;
Cut the cotton sliver in time;
To send the swab, the swab rod is sent to the cotton guide to contact the sliver;
Rolling cotton, rotate the swab lever and move it along the cotton guide groove to complete the rolling action.
Company Profile
China Forbona Group Litimed is a company who mainly manufacture cotton swab machines,company has been specially committed to develop and manufacture automatic machine since it is established. We always adhere to the implement of the "integrity, innovation, communication" for business purposes, also regard "technical services" as the spirit of the Founding of the community, and form a complete set of design, manufacture, installation, commissioning, training, maintenance of one-stop service system.
Email: sales@forbona.com
Tel:+86-577-65513216
Phone:+86-18067766882